MP 80UEC Portable P.A. System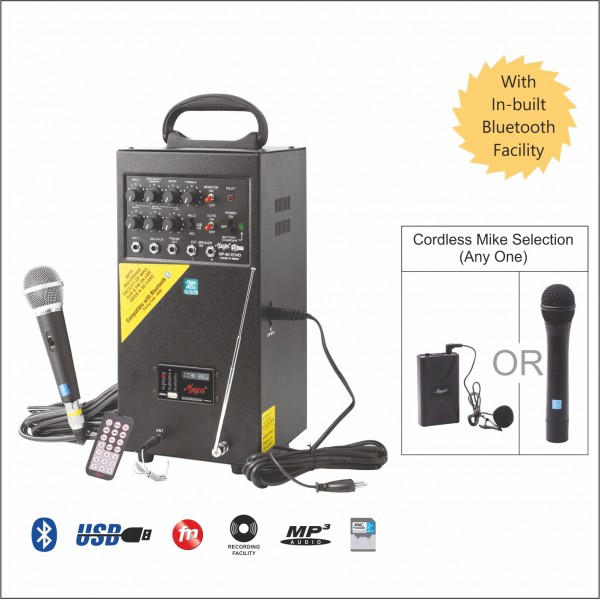 75W DC 12V, 2 Mike 1 Aux, USB / SD Card Player / Recorder with FM One HVHF Hi-Band Cordless Mike In-built ECO Facility

1 XLR Mike included.
In-Built USB Player/ Recorder with FM Player
In-Built Bluetooth Facility.
Built in two 15 cm speaker.
Built in rechargeable battery with battery charging facility.
Battery can last upto 5 Hours.
LED indicators for power and battery charging.
Provision to connect two external 8 Ohms speaker.
Can be used mobile and static.
Rugged unit finished with weather resistant paint.
Suitable for the gathering of upto 200 persons.
Provided with stylish bag for better handling and to protect against dust.
Specification
Model
MP 80UEC
Directivity
Dynamic Unidirectional
Modulation Mode
VHF
PROTECTION
25 to 30 Feet
Battery
1 x 9v Battery