MP 903 P.A Megaphones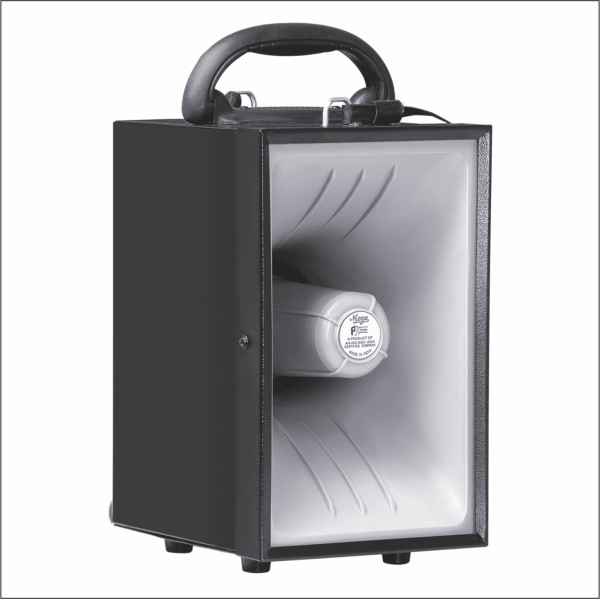 40W DC 12 V
,2MIKE,1AUX


1. Built in 4 Ohms horn speaker.
2. Multi Power source amplifier AC mains, 12V DC(car battery) and 12 V DC (8 x 1.5 v UM-1 cell).
3. Provision to connect an external 8 Ohms speaker.
4.Can be used mobile and static.
5. Rugged wooden cabinet with weather resistant paint.
6. Ideal for mobile applications like field publicity, controlling chaos.


Specification
Model
MP 903
Dimension
------------------------------
Power Requirements
AC 220-240 V 50-60 HZ 12 V DC (car battery DC/8x UM-1 cell)
Power Output
40 watt max
Input Channels
------------------
Microphone
Unidirectional dynamic
Siren
---------------------------
Voice range
600 mtr (1500 mtr in quiet area)