UHF DUAL CORDLESS MIKE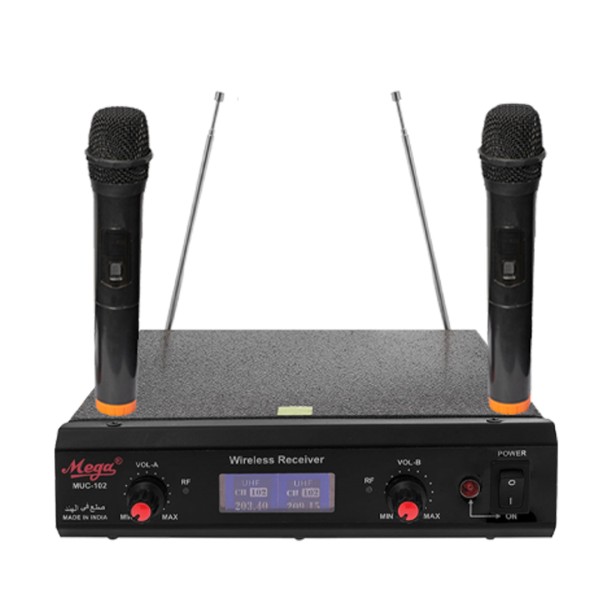 High performance multi-channel UHF Wireless Microphone System
incorporating PLL frequency synthesis for stable performance.
Table-top space diversity receiver with detachable BNC antennas.
Unbalanced audio output through ¼" jack socket and balanced audio
16x2 selectable frequency design that allows two microphone to be used at
the same time without mutual interference.
Perfect operative status signals, fluorescence display, with digital microphone.
Microphone operates with 1.5v x 2 and Receiver operates on an AC Adaptor,
which are supplied along with the system.
Microphone has a 3-position push switch for Audio ON, Audio MUTE
and OFF conditions.
Distance coverage more than 300 feet