CS15 T P.A Ceiling Speakers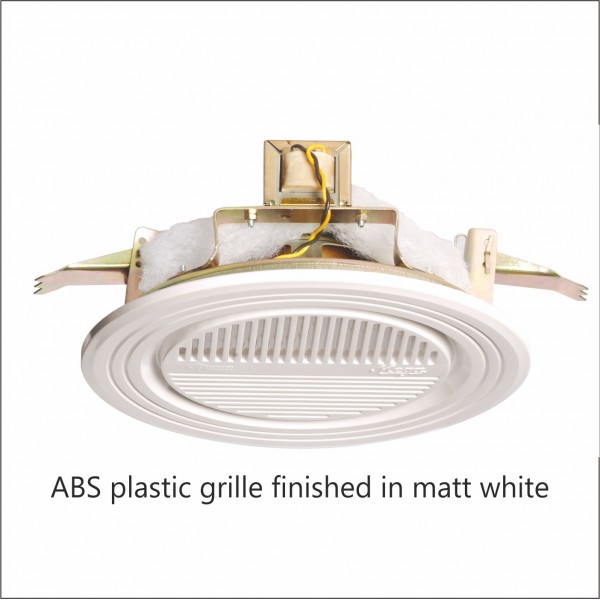 CS-15 T P.A Ceiling Speakers
1. Flush mount 12 cm dynamic cone speaker.
2. Easy to install with spring catch mount.
3. Connectors with screw for hooking up the wires tightly.
4. 100V power taps.
5. Protect dust cover at rear.
6. A circular template for marking a hole is accompanied with the speaker.
7. A 100V line matching transformer is mounted behind the front panel assembly and the mounded plastic panel is mounted on the metal frame.
8. Three wires on the line matching transformer provides selection of nominal full power,half power or quarter power radiation.
9. Installation is quick and easy as the units have two built in spring loaded locking clamps that secure them into holes in the ceiling.
10. The white color of the grille has been selected to be obtrusive in virtually all interiors.


Specification
Model
CS 15T
Music Power
10 W
Impedance
100 V line
Tappings
1.5W,3W,6W
Dynamic cone speaker
1 * 6"
Freq. Resp.
60-15000Hz
Spl @(1w/1m)
92 db
Weight
1 kg